Footsteps Through Time
|
Home


William Moran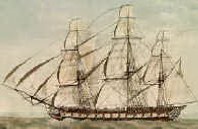 He was the son of Hugh and Elizabeth Moran. It is almost certain they lived in County Leitrim in the midlands of Ireland.
Many Moran families were living in Providence, RI at the time William arrived there just before 1876.
We have a few theories as to when he may have emigrated to the USA, as we have not been able to document the exact time and place of his arrival.
If he came as a young single man, he may have arrived in NY, Boston or even Canada. He would have met and married for the first time in this country or in Canada.
William and his first wife, and perhaps a first family, were not on the Rhode Island Census of 1870-1875.
It is possible he came to America with a family and they died on the voyage or shortly after arriving
He may have served several years in the Civil War. He would have been the right age, about 35 or so.
He probably lived in another state.
No doubt he was a lonely man, a widower when he met a young lovly Irish lass in Providence, RI. It was not long before they walked down the aisle of Saint Joseph's Church on Hope Street in the Fox Point section where many Irish families lived. In fact it was the Irish immigrants who build Saint Joseph's.
They married on July 26, 1876. Their witnesses were Ann Hogan and Mortimer Sullivan. They were married by Rev. Daniel Kelly.
Soon after, they moved to East Providence. Their daughter Mary Ellen was born on June 23, 1877. Two years later, another daughter, Bridget, was born on June 4, 1879.
On the 1880 census, the family was living at 28 Water Street. This area is near the water, just under the present Washington Bridge. At that time there were many oyster companies who worked the clean waters of the bay. The boats unloaded in that area, and Bill was probably employed by one of these companies. The house they were living in may have belonged to the company. Bill listed his occupation as "shoveler", as did all the other men living at the same address. Bridget was "keeping house". During the hot summer of 1880, little Bridget contracted cholera infantum. She died on July 18, 1880. Many small children were listed on the death index of East Providence that same month. Several of them had the same illness. She died on Arlington Ave.
William cannot be traced after the death of little Bridget. He had to have been living early in 1881. His only son, James William, was born on December 1 of that year. Bridget was living in Providence at 55 Trenton Ave. On December 6, 1881, James William was brought to the church where five years earlier, she and William had been married. Rev. J. B. Nagle baptised James. Ann Hogan was his godmother. Other Moran families lived on Trenton Street. On the birth index for Providence, the parents of James are Bridget and William. He is listed as a laborer. It would seem that if the father was not living, hewould have been listed as deceased.
The next record available is the 1900 Federal Census, and Bridget is a widow. No death record has been found for William.
The rest of William's story is not known. He was a hard working man who had undergone many tragic events in his life. He had the courage to come to America to find a better life than he could have provided for his family in famine ravaged Ireland. He, perhaps, had not much time to enjoy the pleasures of the life he left to his posterity. May he rest in peace.
We are awaiting Civil War Papers which may belong to William. He may be the person listed in the Light Artillery of the 2nd Connecticut Battalion.