Footsteps Through Time
|
Home


Bridget Conway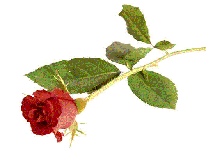 The county of her birth is not known. All of Ireland was about to enter into the time of the great hunger, the famine of 1847. Bridget began life as a survivor, and that determination would see her through many of the hard times ahead.
The name Conway is of ancient Irish origin. It means a descendant of Cuburoe [yellow hound], the name of a family of the Ui Fiachrach who were seated at Dunneill, in the barony of Tireragh, County Sligo. The family was numerous in the parish of Easky, in Sligo, which is in the North West Connacht area of Ireland. The Sept produced many who practiced the tradition of the Bards, as literary family historians, genealogists of the ruling families, and as talented musician.
Bridget spent her girlhood in Ireland. In 1873, it was decided that she would leave her family and travel to Amerika. Many young people were leaving to seek a better life. Perhaps a brother or sister had already left. It appears there were other Conways in Providence at that time, and they had connections to the Moran family of the same city.
On November 13, 1873, young Bridget arrived at the Port of Boston aboard the ship "Siberia". She was number 182 on the passenger list.
She may have had employment in Boston or Providence. Most young Irish lasses made their living as house servants or seamstresses.
By 1876, she met the widowed William Moran. Bill was about fifteen years older.
They were both living in Providence at the time of their marriage on June 25, 1876. The marriage took place in Saint Joseph's Church on Hope Street in Providence. Bridget's friend, Ann Hogan and Mortimer Sullivan witnessed the wedding.
Soon after, they moved to the Watchemoket area of East Providence.
Mary Ellen, their first child, was born there on June 23, 1877. Their second daughter, little Bridget, was born on June 4, 1879. Bill was working as a laborer. On the 1880 Census, the family was living at 26 Water Street and Bill was a shoveler, probably at the Oyster Company nearby.
Bridget's baby died at thirteen months old on July 18, 1880. She was one of the many little victims who contracted cholera infantum in East Providence that summer. She was buried in Saint Francis Cemetery in Pawtucket, RI.
On December 1,1881, their only son James William was born at 44 Trenton Street in Providence. He was baptized in Saint Joseph's Church on December 6, 1881 by Rev. J. B. Nagle. Ann Hogan was his godmother.
Shortly after James's birth, his father died.
In the East Providence Street Directory of 1890-91, Bridget " Morin" was listed as a widow. She was living in a house off Martin Street.
In , she lived in a house on Woodward Avenue, near Cooper Street in the area of Six Corners. By 1896, she was at a house on Irving Ave. off of Sutton Ave, and in 1898 she is at 91 Irving Ave. At this time, East Providence was growing rapidly.
Bridget, her daughter Mary Ellen and her son James lived together.
On February 21, 1897, Mary Ellen gave birth to a daughter, Margaret Upton. Mary Ellen and the child's father, James Upton, a married grocer from the same neighborhood, never married.
On the East Providence Census of 1900, Bridget, Mary Ellen, James and little Margaret, age three were living at 91 Central Avenue, still in the Six Corners area. Bridget was fifty five, Mary Ellen ,twenty two and James was twenty. Mary Ellen was a wire worker, James was working as a laborer in a machine company, and Bridget was taking care of little Margaret, her grandchild.
James married Margaret Shattuck Taylor in the Pearl Street Baptist Church in Providence, RI on November 1, 1901. They were both twenty.
On November 25,1903, Mary Ellen, age 26 married George Albert Lawrence, age 25, a teamster, in Sacred Heart Church in East Providence.
Bridget continued to live with her until her death. They moved to Attleboro Falls. James and his wife Margaret moved nearby.
Bridget died on July 17, 1913 at her home on 22 Robinson Street. She is buried in Saint Mary's cemetery in North Attleboro, MA. In the same grave lot are her daughter Mary Ellen Lawrence who died on July 12,1959 and her daughter, Margaret Upton who changed her name to Mary Louise Moran, and married Herman J Gendron. All are buried in the same lot.
The caretaker told me that there are two very old pine caskets there. I hope that William is there with Bridget. Perhaps we will know one day.