Footsteps Through Time
|
Home


Keziah Peck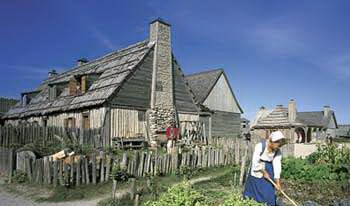 Keziah Peck was the daughter of Comfort and Keziah Peck. Her parents were distant cousins. She was born on January 9, 1764 in Swansea, Bristol Co, Massachusetts. Her mother died when she was two. Her father remarried the following year. He served in the Revolutionary War.
Keziah married Levi Daggett of Rehoboth, Massachusetts when she was twenty-one. Levi was twenty-four. They lived in the town of Rehoboth, which later became Seekonk, Massachusetts, then East Providence, Rhode Island.
Keziah and Levi had ten children, four boys and six girls. Their daughter Hannah, our ancestor, was the twin sister of Betsey. They were born in 1796. Keziah died at the age of 71 on November 29, 1835. She was buried in Newman Cemetery in Rumford, Rhode Island with her husband who died twelve years before her death.
See Keziah's Ancestors
She is number 423 in Our Lineage