Footsteps Through Time
|
Home


Adah Salisbury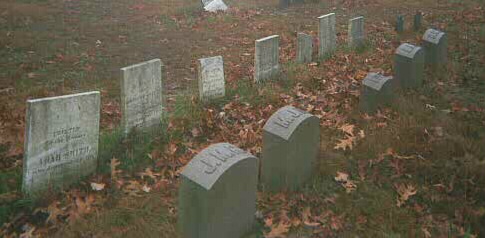 North Burial Ground, Providence, Rhode Island
Adah Salisbury was the daughter of Richard and Elizabeth Eaton Salisbury of Glocester and Providence, Rhode Island. She was born in 1793, perhaps a twin of Nancy W. Salisbury.
On August 5, 1810, she married Hezekiah Smith, son of Asa and Anne Smith also of Glocester. He came from the line of Smiths which began in New England with John Smith, the miller, one of the founders of Rhode Island. Hezekiah was 23 and Adah was 17 at the time of their marriage. They became the parents of eleven children, including Eliza (Loiza) who was my great great grandmother.
It is possible that Hezekiah had land in Killingly, CT or New York as well as his holdings in Glocester. He was in Glocester in 1814 according to the deed of land from his father.
His death record and grave have not been found.
Adah was a widow by1850.