Footsteps Through Time
|
Home


Alfred C. Jason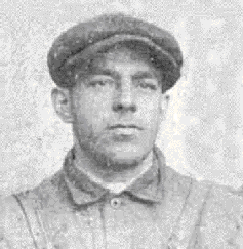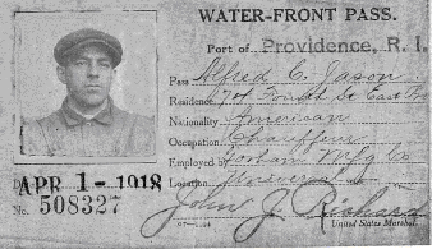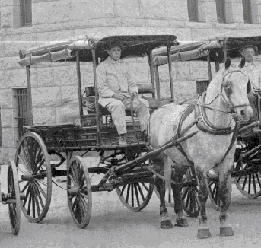 1883 - 1921
Alfredo Jacintho daCosta was my grandfather. He was born on May 18,1883, in Santa Cruz, on the island of Flores.
It is one of the outermost islands in the Azores.
He was the son of Rosa Emilia Jacintho and Francisco daCosta.
In 1892, Rosa and her mother, Maria deJesus Bicho, along with Alfredo and his sister Maria, came to Providence, RI. They lived at 52 Blanding Street.
Alfred was about nine years old when his family emigrated. Not much is known of his early life . On the Census of 1900 he was17 years old and a
stone setter still living with his family on Blanding Street. By 1902, Alfred and his family were living at 81 Exchange Place in Providence.
About that same year Alfred met a beautiful young woman from East Providence. Her name was Mary Isabelle Silva. She worked in Hennessey's Laundry which was in the neighborhood where Alfred lived in Fox Point. Mary and Alfred fell in love and on April 30, 1906, they were married in the Church of the Holy Rosary in Providence. Alfred's mother did not want her son to marry. She was so opposed, in fact, that before the wedding, Alfred was living with his uncle's family on Warren Avenue in East Providence. When Al and Mary were wed, he was using the name Alfred Jacintho daCosta. In 1908 he changed his name to Alfred C. Jason. It was on that date he became a naturalized citizen of the United States.
The young couple set up housekeeping in East Providence. In December of 1906, Mabel May Jason, their first child was born, and on November 25, 1908,
they welcomed their second daughter, Viola Gertrude Jason. By 1908 they were living on Cobb Street in East Providence and Alfred was working as an expressman, probably using a horse drawn wagon.
From 1915 until his death in 1921, the family lived in the house of Mary's parents at 74 Fourth Street in East Providence.
Alfred was a very strong and handsome man. He also had a gentle manner, especially with his wife and daughters.
He worked most of his life as a driver. While employed as a special policeman in East Providence, his usual beat was Crescent Park. He was written up in the Providence Journal for having disarmed a man with a gun. While he was employed by the Gorham Company in Providence, he was one of a group of men who put in place the statue honoring the the Civil War Soldiers in front of the East Providence Town Hall.
Perhaps the most heroic moment in his life was the time when he stopped a team of run away fire horses with his bare hands, thus preventing serious injury to bystanders.
Al and his wife Mary had a very loving marriage. Long after his death she always referred to him as "my Al".
In 1918 tragedy struck the young family. Their beloved oldest daughter Mabel caught a serious cold which developed into pneumonia.
She died on October 19,1918. In 1919 another daughter was born. Her name was Helen Marie Jason. Helen is my mother.
Alfred became ill in 1921. He died on May 6, 1921. He was only 37 years old. He is buried with his wife and two of his daughters in Saint Francis Cemetery.
Mary told many stories through the years of her great love for Alfred. She kept his spirit alive for all of us to share in his story.