Footsteps Through Time
|
Home


Susan Mingo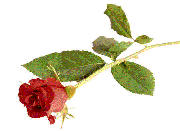 Susan Mingo, my great grandmother, was born in Tatamagouche, Nova Scotia on July 15, 1831. Her parents were John and Mary Hynds Mingo. On February 15, 1854, in Tatamagouche, Susan was married to widower William Harrington. They were married by Rev. Robert Blackwood.
Siblings of Susan Mingo:
Eunice 1816-1915
Eunice married David Mingo, her cousin. David was the son of George Mingo.
James 1818-1910
James Mingo married Margaret Stevenson. He was a farmer in the Middleton area. James manufactured butter tubs. They had nine children. Both belonged to the English Church.
Elizabeth 1821-
Elizabeth and her husband Bill Stevenson had eight children.
Michael 1824-
Michael married twice. His first wife was Mary Anne Mattatal. They had three children.
Agnes Jane, a daughter, was born in 1854. She married Joseph Harrington, son of my great grandfather, William Harrington and his first wife Lucy.
His second wife was Mary Mingo, and they had four children
Jane Mingo
Jane was born on December 30, 1825. No furthur information.
John 1828-1919
John married Jessie Wilson. They had ten children. He then married 27 year old Christena Harrington MacBournie, a widow. She was the daughter of my great grandfather, William Harrington and his first wife Lucy. They had two sons, George Gordon and Gordon.
Archibald 1834-1916
Arch married Mary Murphy in 1852. He and Mary had eight children. Arch owned mercantile store in Tatamagouche. The store was located where Dr. Creighton now lives. He also ran a lumber business. On the 1871 Colchester County, NS, he is listed as Swiss and his wife was Irish. They attended the Presbyterian Church.
At one time he and his three partners ran a shipyard in the Tatamagouche area It was known as the Jerimiah, Murphy, Ramsey and Mingo Shipyard. Three ships were built by the company, "Two Sisters", in 1871, "G. A.Pryke" in 1872 and "The Trial" in 1873. The "Two Sisters" was a 58 ton schooner. It was wrecked in the Straight of Canso near Cape George in 1871. The 128 tonnage brigantine, "G. A. Pryke", built by Mingo and Murphy was sold to Scotland in 1874 for £1600. Sometime about 1882, Arch and Mary moved to the USA. He and his family lived in Michigan City, Nelson, North Dakota in 1916
Mary 1837
Mary Mingo married Charles Brown in the Presbyterian Church of Tatamagouche in 1871. Her brother Arch was a witness to their marriage. The Browns had no children of their own. They did adopt a son. Mary Mingo Brown left a family bible in which she wrote the names of her sisters and brothers, and important dates in their lives. This bible is our source for the date of Susan Mingo's birth.
The house where Susan grew up