Footsteps Through Time
|
Home


Mary Adeline Miner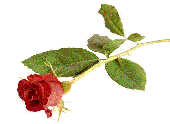 1838-1924

Mary Miner was born in Bakersfield, Vermont on June 13, 1838. Her parents, names unknown, were French Canadians and Catholic.
Mary married Lewis C. Dyer sometime before 1859. Lewis was also from Canada. Their son William was born in Johnsburg, New York on May 25, 1859. A short time later, the Dyers, along with other members of the Dyer and Miner families moved to New England. There, in Massachusetts, Mary and Lewis raised a large family of nine children. Their son William is my grandfather.
Mary and Lewis did not share the same religion. She practiced the Catholic faith.
Lewis died on Christmas Day 1884, and is buried in Mt. Hope Cemetery in North Attleboro. Mary lived forty years as a widow at the home of her daughter. She died on January 20, 1924 in North Attleboro, and is buried in Saint Mary's Cemetery, which adjoins Mt. Hope Cemetery. Mary is buried with her son Joseph and her daughters Clara and Matilda.