Footsteps Through Time
|
Home


Charles William Cole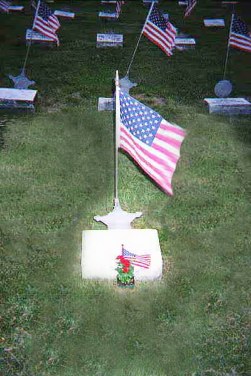 1845-1928
Charles William Cole, my great grandfather, was born into a New England family with roots extending back to Plymouth Colony. Four of his great grandfathers were soldiers in the Revolutionary War.
He was born on September 6, 1845 in Valley Falls, Rhode Island. There are no records of his birth. He was the son of Loiza Smith, and Joseph Cole who married in Killingly, Connecticut on September 21, 1844. His mother died shortly after he was born. Joseph married a second time on July 2, 1847. Her name was Harriet Roach, and Charles always referred to her as his mother. Harriet was a widow when she and Joseph married. She had three children from her first marriage to John Lewis, George L., Thomas Wilson Dorr Lewis and Mary Elizabeth Lewis. Joseph and Harriet had three more sons, Arnold Frederick, Oliver William and Joseph Ausgustus Cole.
Not much is known of Charles' early years. He was staying with his maternal grandmother in Cumberland, RI after the death of his mother. His father and step-mother Harriet and the other children were living in Seekonk, MA on the 1850 census. On the 1855 census, Charles was with the family in Seekonk. On the next census, 1860, the family was somewhat scattered. Joseph was living alone in a rooming house in North Providence. He may have been staying near his work . I have not found the rest of the family, although Mary Elizabeth was living in Foster, RI with her new husband, and Charles was working in the same area on a farm owned by Darius Hopkins. It is doubtful that he attended school for very long. He never learned to write. It was not uncommon in those days, as children were often sent to work at an early age.
When he was eighteen years old, he volunteered for duty in the Rhode Island Militia. He joined on October 30, 1862. His father had to verify his age. He listed his occupation as laborer and his residence as Providence, RI. He had blue eyes, light hair and a light complexion and was 5'5" inches tall.
His first assignment was to the Hospital Guard Unit, Company A, at Portsmouth Grove, RI. His unit was set up to be a permanent garrison of the post. He was a Military Policeman. His duties were to guard the hospital and the Confederate prisoners housed there. It was a very large hospital complex. At times there were thousands of patients there, from various state regiments. Prisoners were sent to Portsmouth by orders of the General Court to serve out their sentences at hard labor, some with ball and chain attached to their legs. Soldiers were also sent there to await Court Martial. Details were often made from the Guards to take Rebel prisoners to Governor's Island, New York harbor after their convalescence, and to take Union soldiers to the same place before being returned to their respective units. The details were so large that the commanding officer was obliged to divide his entire force into three reliefs, giving the men two hours on and four hours off, which was very hard on them and told on their health. They had very little rest. These duties seldom had diversity to break their monotony, and though not attended with danger, were very severe, particularly in the winter season. The piercing north west winds swept over the open bay. There was no shelter that first very cold winter, and the troops were quartered in tents. Temperatures that winter were recorded as being the worst in decades. Sentinels were relieved on the hour, the men often coming in with their trousers frozen stiff to the knee. Captain Blanding ran an orderly camp, and he took a great deal of pride in the discipline that characterized the Hospital Guard troops. Lt. Colonel Freedley, USA, the mustering out officer gave the men the handsome compliment of being the best behaved troops he had ever discharged from service. Charles served his first tour of duty here at Lovell General Hospital, Portsmouth, RI. He was discharged on August 26, 1865. He became a private citizen after his three year tour of duty.
On October 6, 1865 in Providence, RI, Charles was mustered into Company B, Second Battalion of the Fifteenth U S Infantry. He was twenty two. His unit was sent to Mobile Alabama, and in January, 1866, the Second Battalion under Major Dudley was transferred to Vicksburg. The unit was assigned to police the post war city.
On July 8, 1866, the entire U S Army was reorganized, and the Second Battalion of the Fifteenth Infantry was changed to the Second Battalion, Twenty Fourth Infantry. The unit was assigned to Reconstruction duty in Vicksburg. Charles was mustered out at the end of his enlistment in October of 1868, in Brookhaven, Mississippi.
In 1870 ,the railroads began their expansion West. Charles was ready for a new adventure. On June 7, 1870, he enlisted in Providence, RI for the third time of his young life. He was 25 years and six months old. His occupation was listed at Fireman, probably on an oyster boat powered by steam. The oyster company was located near the Washington Bridge in East Providence. He always returned to this line of work with his brother Arnold between enlistments. He joined the Twentieth Infantry, Company B, US Army and was sent to Fort Wadsworth [Fort Sisserton] Dakota Territory.
On August 31, 1871, Company B escorted a surveying party of the Northern Pacific RR to Fort Rice and then to the Yellowstone River. They marched 660 miles. While at Fort Sisserton their duties were to keep the peace and to protect the new settlers and the railroad crews from Indian attacks.
Company B, Twentieth Infantry was then assigned to Fort Cross (Fort Seward) Dakota Territory on May 4, 1872. Charles did not leave with his unit at that time. By November he was at Fort Seward where he performed duties similar to those of his duties at Fort Sisserton. While there, he received a Court Martial on June 30, 1873, and he had to forfeit $5.00 pay for one month. I would like to know what happened!
Company B left Fort Seward on October 12, 1873 and arrived at Fort Ripley, Minnesota on October 14, 1873. Charles finished his tour of duty with the Twentieth in June of 1875. He was honorably discharged from Fort Ripley, Minnesota
He returned home to Rhode Island after serving eleven years in the military. He was only 30 years old.
On the 1875 census, Charles was living with his step mother Harriet . Times were hard and disease ran rampant because of lack of proper sanitation. Epidemics of typhoid, consumption (TB)and cholera were common. His brothers Arnold, T.W.D. and Joseph all lost wives about that time. Charles and Oliver were single.
On the 1880 census he was still with Harriet on Taunton Pike.
In 1881, his brother Arnold married Julia Ann Sullivan and they moved to their own tenement in East Providence. Their daughter Mary was born later that year. The Cole brothers all worked for the oyster company on Water St. They held various positions as deck hands and firemen.
This is where the story takes a strange turn.
In 1882, a second child was born to Julia. She was twenty one and Charles was thirty eight. On the birth certificate, Julia listed the father of the child as Charles William Cole. Julia herself reported the birth to the Town Hall. All the information is correct on the form. She listed all the proper information on age, birthplace of father, etc. It appears that she wanted Harriet's father to be recorded. Harriet was my grandmother.
The details of this story can only be surmised.
Arnold and Julia stayed together for over thirty five years. They had four other children and even named one son Charles. It appears the incident did not drive the brothers apart. For all church documents such as Harriet's baptism certificate and her marriage certificate, Arnold was listed as her father. He assumed the position of her father, and cared for her as he did for all his own children.
Charles continued to work with his brother Arnold in the oyster business on Narragansett Bay. Arnold was the pilot of the boat, and Charles was the fireman. He did this work for a long time, until he could no longer endure the cold because of a heart condition and severe rheumatism, no doubt the result of the harsh conditions he encountered throughout his life.
Charles was living at 44 Water Street in East Providence in 1903. He entered the Rhode Island Soldiers Home in Bristol, RI on July 6, 1903 at the age of fifty nine .He remained there for the rest of his life, except for brief periods when he returned to East Providence for visits. He sometimes lived with Arnold and Julia.
My Aunt Harriet remembered Charles. Harriet was the granddaughter of Charles, and she recalled how he used to bring a wagon to the house of his daughter, Harriet, filled with fruit and goodies for the children. Although they thought of him as a kindly old uncle, he knew they were his grandchildren.
He died at the Soldiers home on July 5, 1928, and is buried in the Civil War Veterans section of the North Burial Ground in Bristol, RI.
He was eighty three years old at the time of his death.
He never married.
I wish I could have heard him tell of his adventures!