Footsteps Through Time
|
Home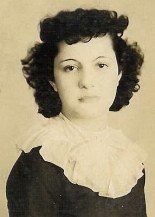 Helen Marie Jason

Mom's Family

My

mother's ancestors
were from the Azores. Her father Alfred, came from Santa Cruz, Flores to America in 1892 at the age of twelve with his family. Her mother, Mary, was a first generation American.

Helen Marie Jason was born in East Providence, Rhode Island in 1919. Her parents were Mary Isabelle (Silva) Jason and Alfred Costa Jason. Helen had two sisters, Viola and Mabel.


Mary Isabelle Silva
was the daughter of Anna deJesus (Gomes) Silva born in Fazenda, Flores, Azores and Manuel Bettencourt Silva from Sao Jorge, Azores.


Alfred C. Jason
was born in Santa Cruz, Flores. He was the son of Rosa Emilia (Jacintho) daCosta and Francisco daCosta of Sao Jose, Ponta Delgada, Sao Miguel, Azores, Azores.

Mom's Siblings: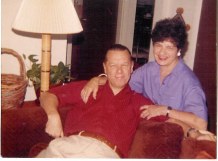 Mom and my step-dad Fred Nicholas